Cold, wet, or unsafe?
Many of the Windham area's homeless live in makeshift camps along the along Willimantic River all year-round.
Organizers of the No Freeze Center want to provide a clean, safe and warm alternative. The Windham Region No Freeze Hospitality Center is a Community Coalition founded in 2003 by individuals dedicated to making sure no one is left out in the cold. Our goal is to provide basic overnight shelter from cold weather for homeless persons over the age of 18 from November 15th through April of each year. No one is turned away; all we ask is that our guests respect the volunteers and each other.
Buy your tickets for Bruce John's 67th Birthday Bash!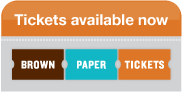 Mission Statement
The Windham Region No Freeze Project, Inc. is a not-for-profit agency dedicated to the survival of homeless adults who are in the Windham Region. We provide safe temporary shelter; we strive to address unmet needs including food, clothing, hygiene, case management, emergency and transport funding; we facilitate regional community and social service agency collaboration to these ends.